Monthly Mix #9 - October 2016
Every month we release a non-stop mix made by the Deshima Sounds crew. The rules of making this mix are easy - there are none. You might find a 10 minute mix or it could be a full 6 hour set, it's all up to how the deejay feels. Same goes with the theme. You could be listening to eurobeat one month, j-core the next, and deep house the month after. Or maybe all these styles jam-packed in one mix.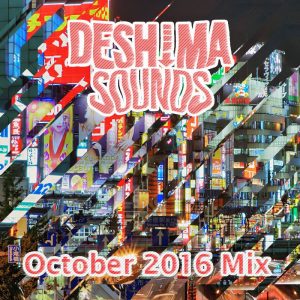 Some of our love for dance music came from Japanese games. Dance Dance Revolution was a big hit ever since it hit the arcades in 1998. If you ask us, the 8th version was the best ever made. DDR Extreme has a lot of classics for us, and we'd like to share these with you. Enjoy these cool tracks in this monthly mix.
[ddownload id="1657"]